Our contibution to greater sustainability
We adhere to sustainable business workflows here at METRO LOGISTICS, as our actions today create a better world for tomorrow. We see ourselves as a part of society, ensuring a healthy balance between economic, ecological and social targets. That's why we invest in sustainable infrastructure, develop efficient and green workflows and use our own modern fleet. By doing so at METRO LOGISTICS, we reduce our ecological footprint and contribute to long-term value preservation.
Sustainable warehouse infrastructure
Energy-efficient LED lighting is installed at all our warehouse locations, while motion sensors in the aisles achieve additional savings potential. Put into operation in 2017, the two logistics centres in Marl and Kirchheim an der Weinstrasse have been awarded "Gold" certification by the German Sustainable Building Council (DGNB). Our latest locations were built as carbon-neutral facilities thanks to our commitment in the area of certified climate protection projects. A special feature at Marl: The multi-customer warehouse obtains heat transfer fluid from the neighbouring EVONIK site in order to cool the temperature-controlled warehouse sections. This removed the need to install refrigeration technology that uses ammonia as a coolant. We also draw on solar power to operate the heating systems at the Altlandsberg and Reichenbach sites.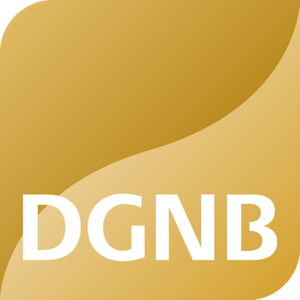 Efficient processes make the difference
We have operated according to our proprietary system of procurement logistics since 1995. This involves collecting the goods for METRO and external customers from the individual manufacturers and then bundling the consignments. It's cost-efficient, fast and protects the environment, as this model of procurement logistics brings commercial success and guarantees a positive ecological footprint. This is built on almost fully loaded trucks and radically reduced turnaround times at the individual unloading points.
Maximum bundling and smart processes are the keys to more sustainable logistics. In addition to high-density deliveries based on procurement logistics, our system also includes the bundling of returnable transport systems: This means that the truck delivering the products also retrieves the empty transport systems and brings them back to the warehouse. Arriving at the warehouse locations, we inspect and group the various transport systems for collection by the system user and continued circulation.
We have built a platform for the same-day handling of fresh fish in Gross-Gerau, right next door to Frankfurt Airport. Our efficient system of fish logistics has shortened the supply chain for fresh fish by 1.5 days, significantly increasing the availability of fresh fish at METRO stores. What's more, three-zone cooling at our other food locations ensures optimised shelf lives for fresh fruit and vegetables.
Own fleet of modern trucks
Our company-owned fleet comprising more than 100 towing units largely includes vehicles belonging to EURO VI – the strictest pollutant class – and natural gas semi-trailers. Our climate-friendly gas trucks operating throughout Germany reduce the carbon footprint by around 25 per cent, compared to a conventional diesel truck. Not only that, these trucks emit 90 per cent fewer pollutants such as nitrogen oxide or particulate matter than the permitted amount under the Euro 6 emission standard. On average, the METRO LOGISTICS trucks are only around four years old. Completing over 60,000 trips per year, our drivers travel approximately 12 million kilometres with the fleet of company trucks. Not only does this vehicle fleet enable us to remain largely independent of the highly competitive market for hold space, our modern equipment also makes a significant contribution to reducing pollutants – thus improving sustainability in logistics.