Case Study Transport Management
Distribution of white and brown goods of the electronics manufacturer LG
(In German)
Transport management for optimized logistics
An important aspect of a functioning supply chain is transport management. This is where there is a lot of potential for optimizing the supply chain. Transparent and efficient transport management not only provides an overarching insight into logistics processes, but also a lot of data and insights for further optimization.
METRO LOGISTICS sees itself as a so-called "4PL provider" (Fourth Party Logistics Provider), which can advise you on all aspects of transport management, work out solutions together with you and take over the transport management for you.
Efficient transport management for more transparency in the supply chain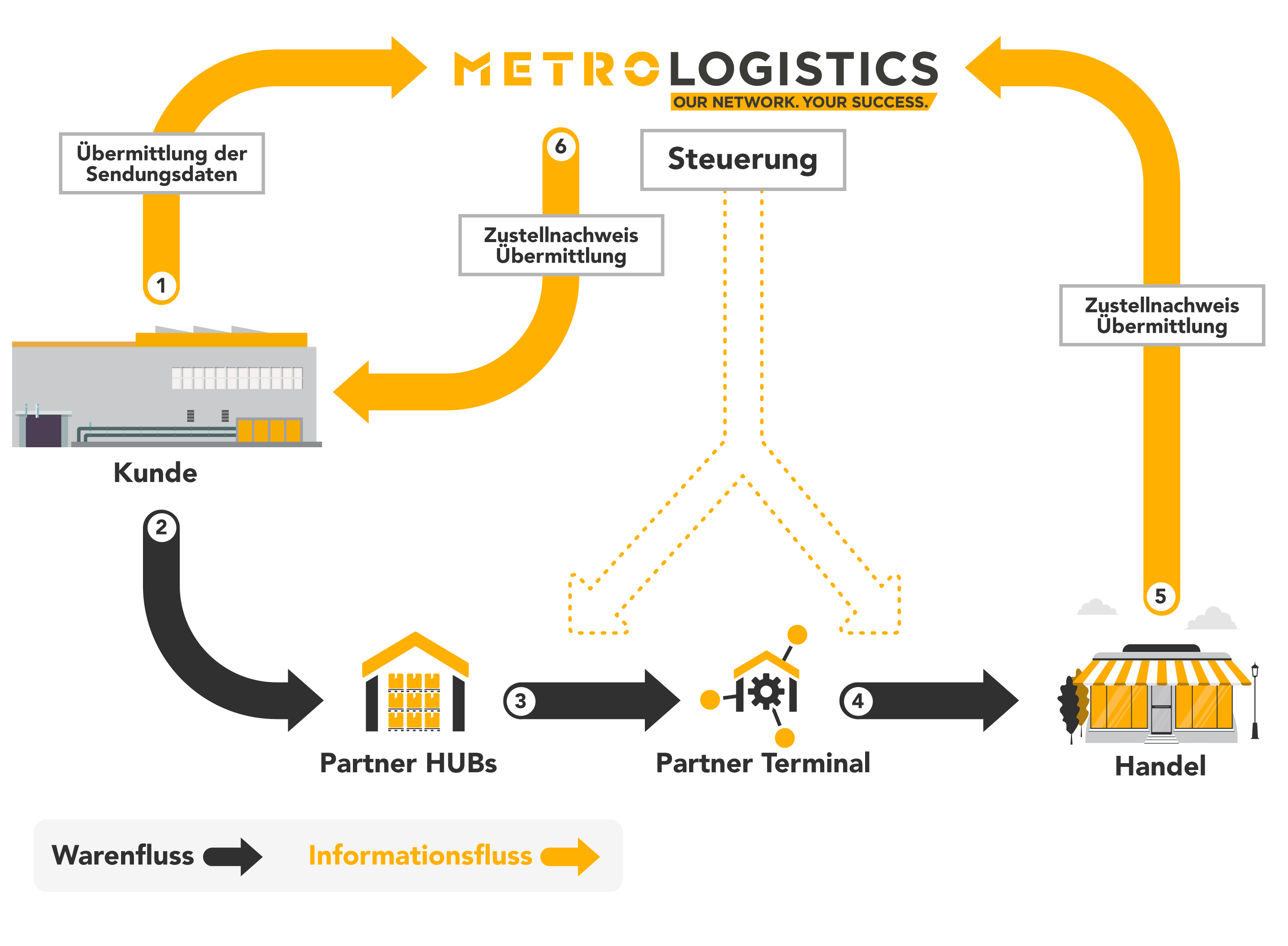 Optimization of the flow of goods as part of transport management
We develop together with you an optimized distribution planning and a sophisticated monitoring of your goods handling. Our experienced experts will support you in optimizing your transport and adjusting your route planning. This includes reducing the complexity of incoming goods by using fixed time window bookings or flexible changes in transport processing.
Optimizing the flow of information in the context of transport management
Efficient logistics can only succeed if all parties involved, man and machine, communicate clearly, understandably and bindingly. We help you optimize your information flow. This includes essential processes such as the transfer of delivery information and proof of delivery back to the customer, as well as the daily monitoring of shipment data and the checking and readjustment of optimal capacity usage.
By taking charge of active transport management, we control the flow of goods and information along our customers' supply chains and can therefore optimize capacity usage and respond flexibly to changes.
Christian Bützler
Department Manager METRO LOGISTICS
Transport management services take the workload off your team
Concentrate on your work, METRO LOGISTICS can take care of customer service and some administrative tasks for you, which sometimes require a lot of specialized knowledge. Examples are claim management and claims processing. With our many years of experience, we can support you in minimizing your claims risk, optimizing your handling routes and managing returns.
Please contact us if you have any questions about transport management!
Discover more about supply chain optimization