Whitepaper Food Logistics
Download now for free
Suitable temperature for every food logistics requirement
When storing and transporting food or other temperature-controlled products, one thing is most important: the product spefific temperature. Our range of temperature-controlled logistics includes the storage and transport of frozen goods at a minimum of -18 °C, meat and fish at 2 °C, fresh produce such as dairy products or sausages at 0 to 6 °C and also fruit and vegetables in various temperature zones from 4 to 16 °C.

As an expert in temperature-controlled logistics, METRO LOGISTICS not only offers storage solutions for the food sector, but also for non-food products requiring refrigeration. On over 500.000 m2 of storage space in our multi-customer warehouses with seven different cooling zones, we find the ideal temperature for storing, cross-docking, picking and transporting your chilled and frozen goods.
Unbroken cold chain guaranteed
Since we handle both storage and transport, our temperature-controlled logistics guarantees an unbroken cold chain. Even minimal deviations from the target temperature can spoil the highly sensitive goods, which is why we ensure continuous temperature monitoring with temperature measurements at several checkpoints. Our own fleet of vehicles has multi-chamber trailers with various cooling zones and will be happy to take over temperature-controlled distribution for you.
Our range of services for temperature-controlled food logistics
25 years of expertise in food logistics temperature-controlled logistics
Seven different cooling zones for storage as well as handling according to HACCP standards
Highest hygiene and quality standards according to IFS Logistics and the QS system

Handling of fresh meat and fresh fish according to ASC, MSC and Orgainvent
Deep-freeze logistics for the handling of your frozen goods
Our multi-customer warehouses in Altlandsberg, Bremen, Hamm and Kirchheim have deep-freeze warehouses for the reliable storage of frozen products. We take over the temperature-controlled logistics of your frozen goods at the optimal temperature along the supply chain.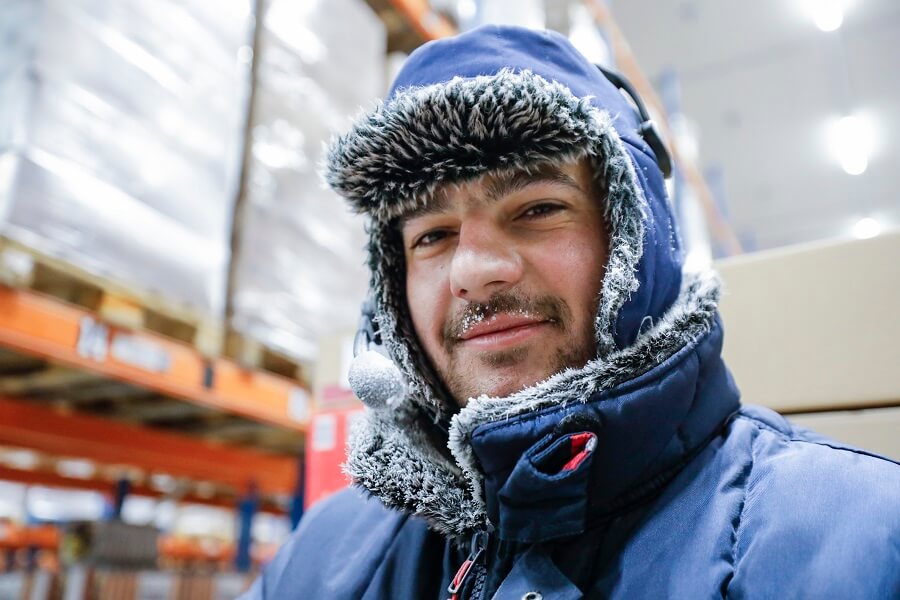 Deep-freeze storage for all requirements
We go even further than the minimum -18°C required by law and keep the temperature in our deep-freeze warehouses at around -21°C to play it safe for you. If required, we can also realize temperatures of -25°C, because special goods require special storage solutions.
With around 25 years of expertise in food logistics, we are also experienced in deep-freeze logistics and offer you comprehensive temperature-controlled logistics with the service modules of cross docking, warehousing, order picking, quality management and distribution. No matter whether it's frozen pizza, ice cream, vegetables, fish or meat.
Continuous monitoring for a continuous cold chain
A continuous monitoring of the temperature as well as all necessary controls, such as measuring the core temperature or other defined control points, are guaranteed by our comprehensive quality and self-control system. Maintaining the cold chain along the entire supply chain is crucial for the shelf lifeand safety of food and is a top priority for us at METRO LOGISTICS.
Fresh food logistics
The food industry expects one thing above all: freshness. What represents a real challenge for many logistics service providers has long been our bread-and-butter business. We know the demanding requirements of the food industry inside out from our decades of experience. And we know that they vary from product to product. Especially with fresh meat or freshly caught fish, the continuous cold chain has the highest priority.
Storage solutions for the food industry
In our nine logistics centres, we offer storage solutions for different food segments: frozen products at a minimum of -18°C, fresh fish or fresh meat at 2°C, fresh products such as dairy products or sausages at 0-6°C, and fruit and vegetables in three different temperature zones, depending on product-specific requirements.
Food logistics has been one of METRO LOGISTICS' core competencies for 25 years now, which means that we can also offer you corresponding value-added services and transport solutions in addition to fulfilment services. In our own fleet, we use special refrigerated vehicles with multi-chamber trailers for temperature-controlled transport - essential to meet hygiene regulations and shelf life guidelines. Our expertise is not only of interest to retailers: manufacturers in particular benefit from our unique concept of procurement logistics.
Freshness and quality matter
The freshness and quality of food products can only be guaranteed if they are handled professionally and to a high standard of quality. Your food products are in good hands with us, because we rely on a strong internal quality management and self-control system according to HACCP principles. This, together with certification in accordance with IFS Logistics and other food standards, is proof of our high quality standards in food logistics.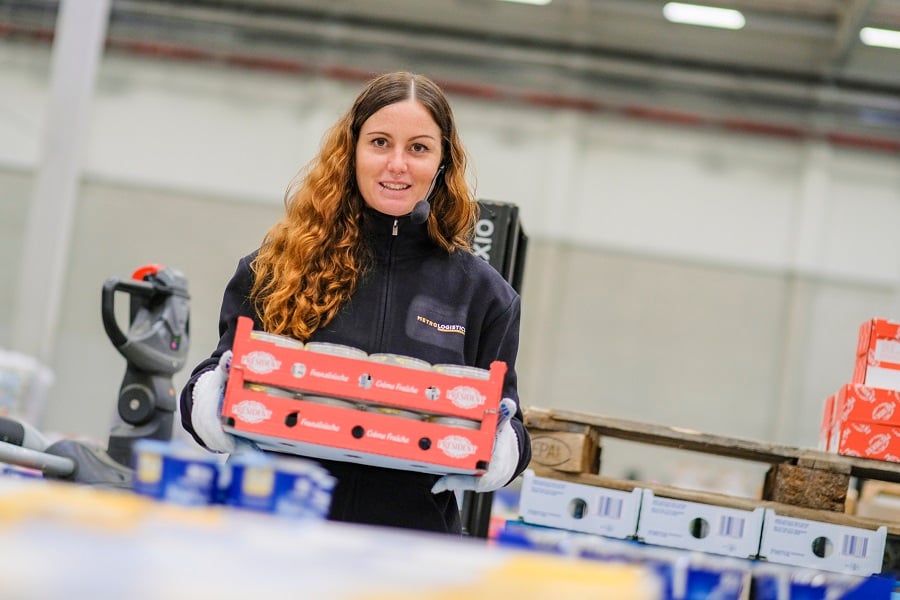 From the restaurant to the supermarket - always optimally on the road
The various customers in the food industry require highly efficient transport coordination and administration. Hardly any other industry has to meet comparatively high requirements for compliance with all quality specifications.
Our logistics solutions offer maximum security, quality, adherence to schedules and transparency. They also score points for their sustainability - and, as flexible as they are, they also cover seasonal peaks or holiday weeks for you.
Ultrafresh as a demanding part of food logistics
Handling fresh fish is arguably one of the biggest challenges in food logistics. Throughout the supply chain, extremely demanding hygiene and quality standards, as well as a constant temperature of no more than 2° Celsius, must be maintained to ensure top freshness of fish products.
Fish logistics platform Groß-Gerau
In Groß-Gerau, near Frankfurt Airport, we have been operating a fish logistics platform for our customer METRO for a good 10 years. Here in the ultra-fresh area of 0-2° C, extremely demanding hygiene and quality standards apply.
The 5,000 m2 area is continuously cooled to a maximum of 2 degrees Celsius to create optimum conditions for incoming and outgoing products. The ultra-fresh logistics platform complies with current EU hygiene standards and is an approved EU repackaging center for fresh fish.
Immediately upon arrival at the logistics center, our experienced quality inspectors check the goods according to defined quality criteria and standards, such as MSC or ASC, as well as the specifications of temperature-controlled logistics. In the case of ultra-fresh products, in addition to the usual incoming goods inspection, there is also an inspection of sensory characteristics such as odor, appearance and firmness, which requires a specialized quality management staff.
Same-day delivery of fresh fish
Less than 12 hours after receipt of the goods at the logistics platform in Groß-Gerau, the fresh fish is transported in special refrigerated vehicles for overnight delivery throughout Germany by the early morning of the following day. This means that the goods are available
to the trade fresh and ready to cook within 48 hours of being caught. The annual volume handled amounts to around 10,000 tonnes of fish per year.
Quality management for tempered products
An inventory tracking and quality assurance system along the entire supply chain is essential to ensure the safety and quality of your temperature-controlled products. Coordinated with our services in warehousing as well as transport logistics, food safety plays a central role in this.
Quality management for maximum safety
The HACCP system (Hazard Analysis Critical Control Point) is a self-evident standard for food hygiene and food safety in our logistics centers. In addition, all METRO LOGISTICS locations are certified according to IFS Logistics with the rating "higher level". With the international standard IFS Logistics, our quality management is based on a holistic, risk-oriented system for both food and non-food products - and this across the entire supply chain.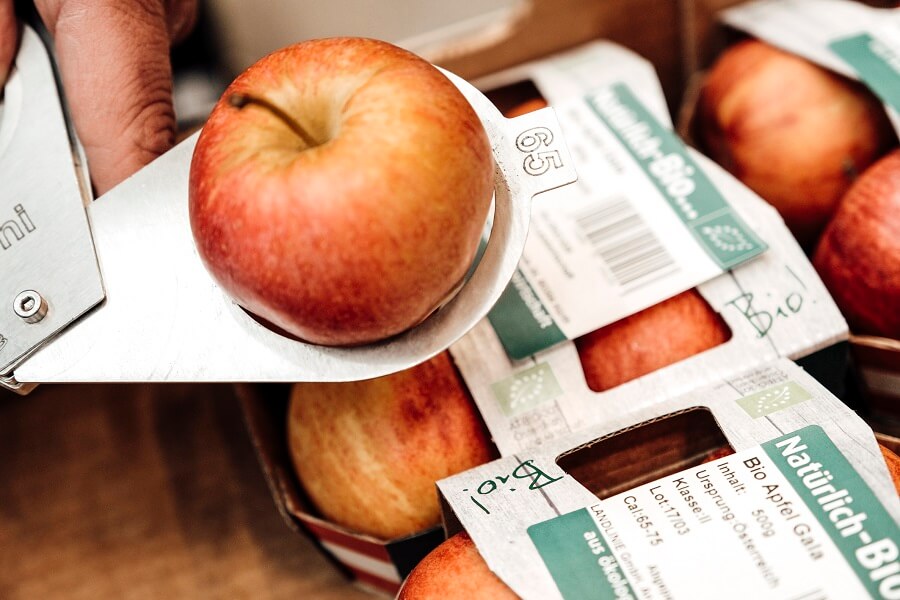 Our certifications according to IFS Logistics as well as further QS certifications such as Bio, ASC or MSC cover all food areas and underline the high standards of our logistics services.
All certifications at a glance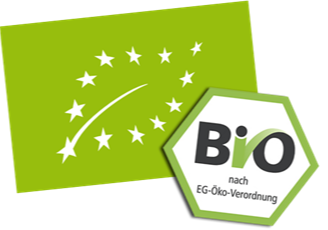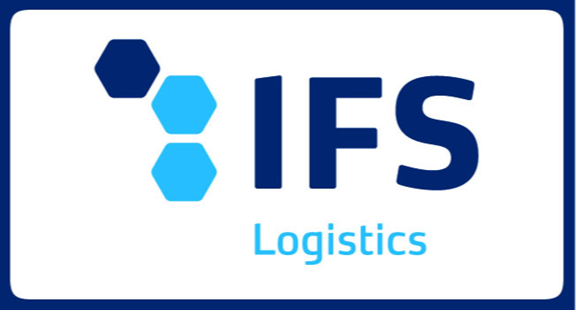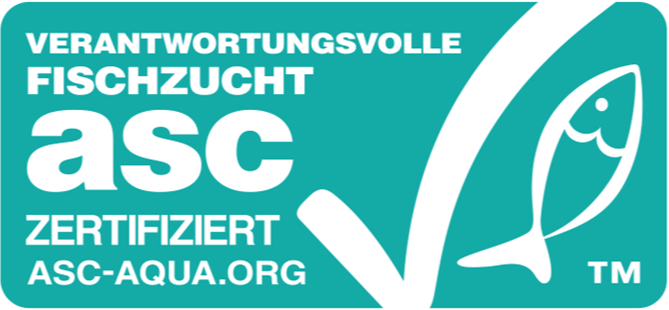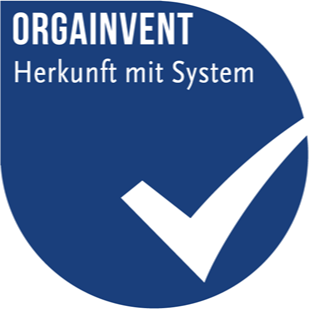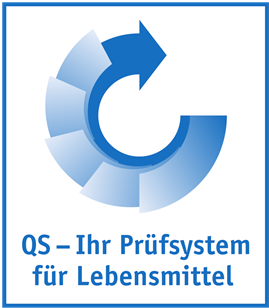 Food logistics - what does it involve anyway?
As the name suggests, food logistics refers to the provision of services in the context of transport, loading, handling, order picking and all related value-added services that are necessary along the flow of goods to serve the respective customer. In this context, any related information flows are also included.

The handling of foodstuffs presents particular challenges, with temperature certainly being the most important criterion. But speed of goods handling, flexibility in the supply chain, reliable logistics solutions, and individual value-added services are also important components of food logistics.
Food logistics- important part of our DNA
Food logistics is an important part of our DNA. Our many years of experience in the storage of foodstuffs according to HACCP standards, in quality assurance, as well as in temperature-controlled foodstuff transport distinguish us as a partner of the German food industry. In doing so, we offer the food industry:
25 years of expertise in temperature-controlled food logistics

Seven different cooling zones for the storage as well as the handling of food according to HACCP standards
Highest hygiene and quality standards according to IFS Logistics and the QS system
Handling of fresh meat and fresh fish according to ASC, MSC and Orgainvent standards
Own special vehicles as well as large service provider network for food transports
Your contacts for food logistics
Contact us to learn more about our logistics solutions for the food industry. We look forward to your inquiry!
Whitepaper Food Logistics
Find out why food logistics is challenging along the entire supply chain in our new whitepaper, written by logistics expert Prof. Christian Kille. You will read,
why food logistics is so complex,

what needs to be considered when choosing a suitable contract logistics provider, and

what food logistics can learn from automotive logistics.